Touro University Nevada's School of Nursing Programs Receive Prestigious 10-Year Accreditation Extension
Accreditation Signals Touro's Exceptional Strength to Educate Working Nurses and Nursing Educators to Provide Quality Patient Care, Improve the Patient Experience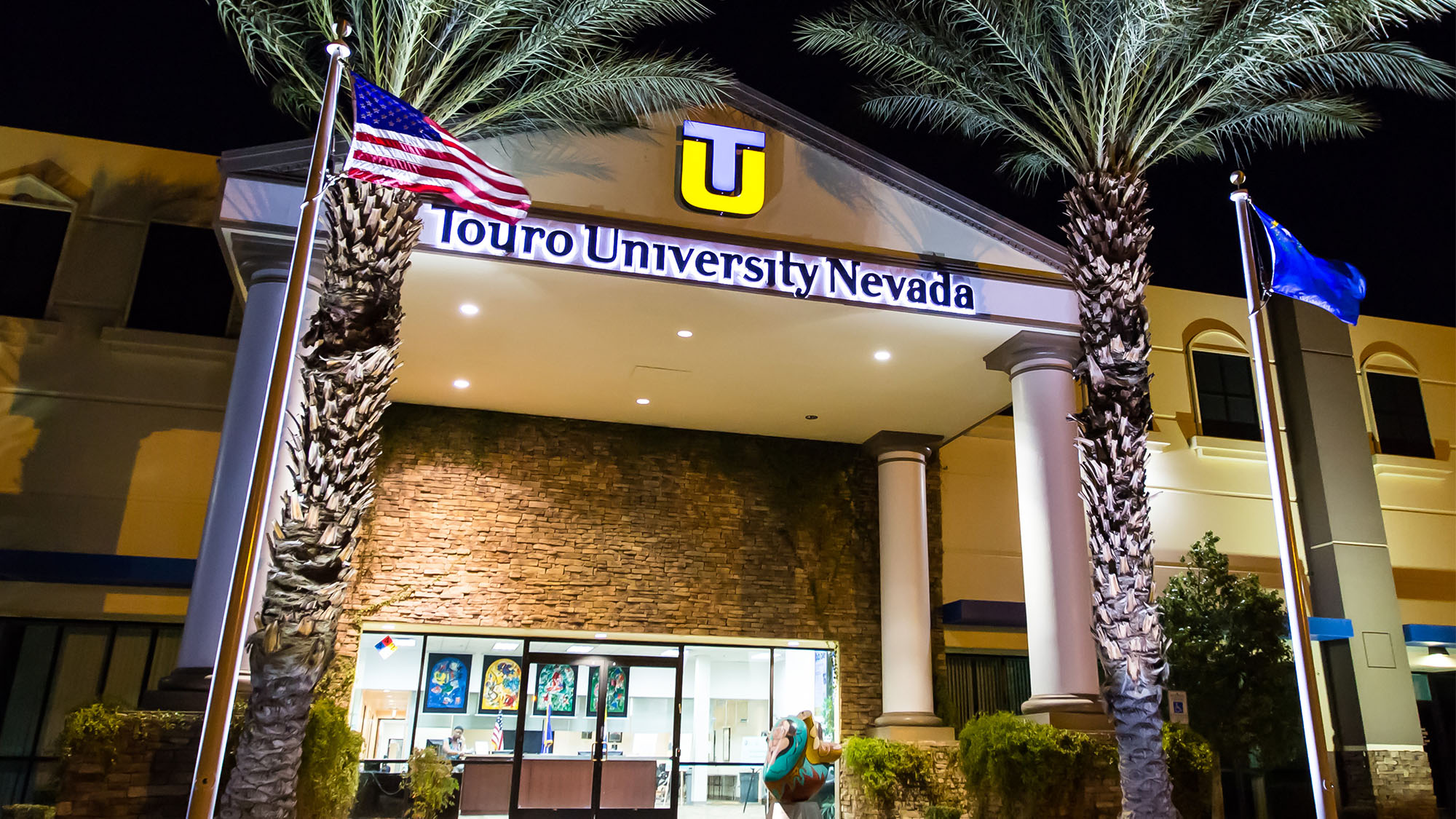 LAS VEGAS, NEV (June 1, 2022) – Touro University Nevada's School of Nursing was awarded with a 10-year accreditation outcome for all four of its programs by the Commission on Collegiate Nursing Education (CCNE), the best possible accreditation outcome.
 CCNE is recognized by the U.S. Department of Education as a national accreditation agency that ensures the quality and integrity of baccalaureate, graduate, and residency/fellowship programs in nursing.
"I am so proud of our faculty for working tirelessly to ensure that our students have the knowledge, skills, and attitudes to deliver high quality nursing care at every level of the nursing profession. This 10-year accreditation represents CCNE's commitment to affirming quality nursing programs here at Touro," said Dr. Theresa Tarrant, Director, Touro University Nevada School of Nursing. "Our students are already working long days and even longer nights, but they are dedicated to their education and improving health outcomes in our community and region."
Touro's accreditation news comes after two years of preparation, culminating in a team of CCNE site visitors examining Touro's four nursing programs in November 2021 to confirm Touro's compliance with regulatory standards. Touro's faculty worked closely with students throughout the accreditation process, a majority of which took place during the COVID-19 pandemic.
"Receiving this accreditation shows that our university culture is a cornerstone for our nursing programs," said Dr. Catie Chung, Director of Graduate Nursing Programs, Touro University Nevada School of Nursing. "We pride ourselves on being accessible to our students, many of whom had to compensate for a partner losing their job during the pandemic. These nurses are making the sacrifice so they can further their education, and we are thrilled to continue supporting them in any way we can."
"This 10-year accreditation outcome is a testament to the excellence of our nursing programs here at Touro University Nevada," said Dr. Robert Askey, Dean of the Touro University Nevada College of Health and Human Services. "Receiving this accreditation shows that our faculty are providing our nursing students, who are already working as full-time nurses, with a quality education that allows them to be better providers for their patients."
 The Touro University Nevada School of Nursing offers four programs: RN to Bachelor of Science in Nursing (RN to BSN), Master of Science in Nursing (MSN), Post-MSN Graduate Certificate – Family Nurse Practitioner (FNP), and the Doctor of Nursing Practice (DNP).
All four programs, which are tailored to accommodate the needs of working nurses, were awarded with 10-year re-accreditation. Each program was evaluated on its own merit by CCNE.
"As COVID has reminded us all, nurses are an essential part of our healthcare system. This accreditation news means that the nurses who come to Touro to strengthen their skills and knowledge are being provided with quality opportunities to improve and expand their practice," said Dr. Andrew Priest, Provost and Chief Academic Officer, Touro University Nevada. "I am incredibly proud of our faculty in the School of Nursing for their dedication to ensuring that our students have the tools and resources they need to excel as nurses in the workforce."
"Here at Touro, our nursing faculty and students are passionate about delivering the best possible care to their patients. Our nursing students choose to come to Touro to further their education because they know they are getting the best education possible," said Shelley Berkley, CEO & Senior Provost, Touro University Western Division. "I want to thank everyone involved for achieving this 10-year accreditation. I could not be prouder of the work we are doing to educate the nurses we so desperately need in our world."
ABOUT TOURO UNIVERSITY NEVADA
Touro University Nevada (Touro) is Nevada's largest school of medicine, the state's only school of osteopathic medicine, fully accredited, and a private, non-profit, Jewish-sponsored institution. Opened in 2004, Touro was established to help address critical needs in health care and education and as a resource for community service throughout the state. Touro is now home to nearly 1,500 students, in a wide variety of degree programs including osteopathic medicine, physician assistant studies, education, nursing, occupational therapy, physical therapy, and medical health sciences. The university's Henderson campus includes a multi-specialty health center and a multi-disciplinary Center for Autism and Developmental Disabilities. For more information on Touro, visit www.tun.touro.edu or call 702-777-8687.